Climate Change Essay Contest House
February 6, 2018; New York Times
Raging fires are consuming California, South Africa is nearly out of water, Indonesia is increasingly under water, and Antarctica and the North Pole are melting, but in Idaho, what's there to worry about? Surely not preparing the state's children to join the global effort to find solutions to climate change.
Livia Albeck-Ripka, writing for the New York Times, says, "Now, it's a battle." Idaho has joined national leaders, the EPA and some other states in a battle over reality. It's as if the Scopes Monkey Trial were being fought all over again.
And those fighting to keep children from learning about climate change are winning many battles. Albeck-Ripka notes that just yesterday the Idaho House Education Committee approved a revised set of standards. The committee-approved language would allow for some discussion of climate change. "But," adds Albeck-Ripka, "the committee cut a section on the environmental impact of nonrenewable sources of energy and removed supporting content for standards that contained multiple references to human-driven warming."
The House committee's vote is not final, however, as Idaho's Senate Education Committee will also have to weigh in. Ultimately, standards must be approved by both houses and signed into law by the governor.
The stakes are high, however, as the earth's vital signs are shaky. Despite the agendas of climate change deniers, the science stressing climate change is sound, and the implications of the data are frightening and require an educated public. Change is occurring more rapidly than predicted by even the most pessimistic objective observers. And we've only seen relatively slight changes to the climate to date.
The sound and fury of politicians makes them ill-equipped to imagine or understand fundamental change happening all around them.
The political fight over global warming has extended to science education in recent years as several states have attempted to weaken or block new teaching standards that included information about climate science. But only in Idaho has the state legislature stripped all mentions of human-caused climate change from statewide science guidelines while leaving the rest of the standards intact.
The Idaho House Education Committee's 12-4 vote yesterday to approve new standards that include only a minor reference to climate change but exclude information about the environmental impact of fossil fuels and human-driven causes of climate change is disturbing. Other breaking news includes EPA leader Scott Pruitt wondering if climate change is not in fact a good thing for the human race:
"We know humans have most flourished during times of what, warming trends," Pruitt said Tuesday during an interview on KSNV, an NBC affiliate in Las Vegas. "So, I think there's assumptions made that because the climate is warming, that that necessarily is a bad thing. Do we really know what the ideal surface temperature should be in the year 2100, in the year 2018? That's fairly arrogant for us to think that we know exactly what it should be in 2100."
Also yesterday, by a party-line vote of 11-10, the US Senate Environment and Public Works Committee approved Andrew Wheeler to be the EPA deputy administrator. Wheeler is a former coal lobbyist who raised money for the senators who just approved his nomination. The White House's Office of Science and Technology Policy still remains without a nominee, but what does science matter?
As Albeck-Ripka reports, in Idaho the debate over K-12 science standards began in earnest in 2016.
Lawmakers rejected a new set of standards, which were closely modeled after national guidelines developed by a consortium of states and science organizations and included information on climate change, saying more input from the public was needed.

Last year, the House education committee accepted the new standards, but only after scrubbing five sections related to climate change. The passages about climate change were "surgically removed," said Glenn Branch, deputy director of the National Center for Science Education, which monitors anti-science legislation.
And there has been more back and forth since. Yesterday's vote by the House Education Committee to once again water down standards effectively repeats the action it took last year—and there are likely to be further twists and turns in the battle ahead. Regardless of state standards, Idaho teachers can still choose to include climate change in their individual lesson plans, but that may be a career decision for some teachers.
Even in Boise, "When you teach environmental science, you're constantly being discredited," said Erin Stutzman, a science teacher at Timberline High School in the capital, which, along with other schools nationally, has been mailed anti-science materials from the Heartland Institute, a group that denies the reality of human-induced climate change.
Albeck-Ripka reports that a student leading a petition to include climate change in the state's science standards testified at a hearing before the Idaho education committee. Before the committee chairwoman cut her off, the student was able to say, "It really puts the students at a disadvantage when the teachers have fear."
The concerted effort to discredit the scientific consensus over climate change has been ongoing for more than twenty years in the United States and shows no sign of weakening, especially given the stance of the Trump administration. Just as with the twenty-year effort to pass the Paris Agreement, it still is primarily for civil society to defend and implement what the American government perversely rejects.—Jim Schaffer
In the wake of Earth's hottest year on record, the effects of climate change are more apparent than ever. But how do we come to grips with the consequences on the ground, for actual people in specific places? Paolo Bacigalupi, renowned for his climate fiction novels and short stories, believes the answer lies in story: "Fiction has this superpower of creating empathy in people for alien experiences. You can live inside of the skin of a person who is utterly unlike you." If our political responses and our empathy for people besieged by the consequences of climate change fall short, perhaps we need new stories to help us imagine possible futures shaped by climate change and our reactions to it.
Last year, the Imagination and Climate Futures Initiative at Arizona State University hosted the 2016 Climate Fiction Short Story Contest, inviting writers from around the world to submit speculative fiction stories exploring climate change, narrating a world in flux. We were thrilled to receive submissions from 67 different countries, and to publish 12 finalists in a digital anthology, Everything Change.
For the 2018 Climate Fiction Short Story Contest, we are broadening the scope, enthusiastically inviting submissions in all genres of short fiction, including speculative, realistic, literary, experimental, hybrid forms, and more. Climate change is so massive and sometimes so ineffable that we need all of the tools of narrative to adequately understand it and share stories and experiences about it.
The contest will once again be judged by science fiction legend Kim Stanley Robinson, award-winning author of many foundational works in climate fiction, along with other climate fiction experts from ASU.
The winning story will receive a $1,000 prize. Nine finalists will receive $50 each. The winner and finalists will be published in an online anthology, which will be free to download, read, and share.
The deadline for submission is February 28, 2018, with the finalists announced in summer 2018. All submissions must be received through our online submissions manager at https://everythingchange.submittable.com.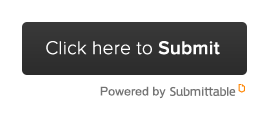 Guidelines
Imagining Climate Futures: Your submission in some way should illustrate or explore the impact of climate change on humanity and/or the Earth, in the present or the near- or moderate-term future.
Scientific Accuracy and Understanding: Your submission in some way should reflect current scientific knowledge about climate change, though you have full artistic freedom to exaggerate, embellish, and invent fictional conditions and situations.
Climate Challenges, Human Responses: Your submission may illuminate and invite reflections on a climate-related challenge that individuals, communities, organizations, or societies face today, or might face in the near to moderate-term future. Examples include daily decisions and behaviors, policy-making and politics, strategy and planning, moral responsibility to the future, investment in R&D or technologies, and public health issues.
Submitting
Channel: All submissions must be received through our online submissions manager at https://everythingchange.submittable.com to be considered for the contest. Submissions that are received through other channels will not be considered for publication. There is no entry fee.
Volume: Each author may submit one piece of work to the contest.
Length: Work must be less than or equal to 5000 words.
Original Work, No Reprints: Submissions must be original work that has not been previously published in print or online.
Language: While the presence of other languages in the text is acceptable, the majority of the work must be written in English.
Genre: All genres, styles, or forms of short fiction will be considered. Academic reports or other examples of hard non-fiction will not be considered for publication.
Blind: No identifying information should appear anywhere within the document. Our judging process will be blind: judges will not have access to any identifying information about the authors, including their names, places or origin, or ages.
Eligibility
Participants must be 18 years or older. U.S. and international submissions are welcome. ASU students and employees are welcome to participate.
Faculty and staff currently affiliated with the Virginia G. Piper Center for Creative Writing and the Center for Science and the Imagination at Arizona State University are ineligible for consideration or publication.
Learn more about the 2016 contest
Everything Change is free to download, read, and share in PDF and EPUB formats here at the Imagination and Climate Futures website, and at the Apple iBooks and Kobo digital book stores.